Part of the swag pack for THE BROKEN ONES preorder campaign was three of the eight Malediction Character Cards designed by Erika (@thenocturnalfey). I've had some giveaways that have allowed people to complete their collections, but I've received quite a few messages from people wanting to know how to get the rest of the cards! After much careful thought, I've decided to offer up packages that include five character cards to readers who write an HONEST review of THE BROKEN ONES on a RETAILER SITE (B&N, Indigo, Waterstones, Am*zon, etc. Goodreads is not a retailer site, although it would be awesome if you posted your review there, too).
By honest review, I mean your ACTUAL opinion on THE BROKEN ONES, whether that be a one star review or a five star review. How you rate the book has no impact on whether you will get the character cards, so don't feel like you need to butter me up 😉
Why do reviews matter? The quantity of reviews on retailer sites impact how the novel is treated by the retailer's recommendation algorithm. For that big online retailer where most of you like to buy your books, 50 reviews is the magic number for a novel to be recommended to readers. So in order for THE BROKEN ONES to be recommended to those readers who have purchased STOLEN SONGBIRD, it needs to have 50 reviews. I think you can all appreciate why I'd want that to be happening.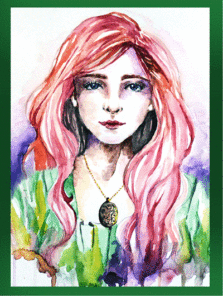 How to claim your five character cards:
Post an HONEST review on at least one RETAILER site. It doesn't have to be long, only a sentence or two saying what you liked or didn't like about the book.
Email me at authordanielleljensen@gmail.com with the subject line: Complete My Collection. Your email should include the following: your full name and mailing address, a list of the five cards you want (Choices are: Cecile, Tristan, Penelope, Marc, the Twins, Anais, Chris, or Angouleme), and the link to your HONEST review.
Wait next to your mailbox for your envelope to arrive 🙂
~ The offer is open internationally
~ The offer ends August 15, 2017 SEPTEMBER 1, 2017
~ The offer is open to everyone, not just those who preordered
A huge thanks to everyone who has bought THE BROKEN ONES, or any of my books. You are the best <333