As part of the promotional campaign for THE BROKEN ONES, I commissioned original watercolour art of the key characters in the MALEDICTION world. Why watercolour? The heroine of THE BROKEN ONES, Penelope, is an artist, and paint is her primary medium. So using watercolour was a tribute to her. I had the portraits printed on trading cards for readers to collect.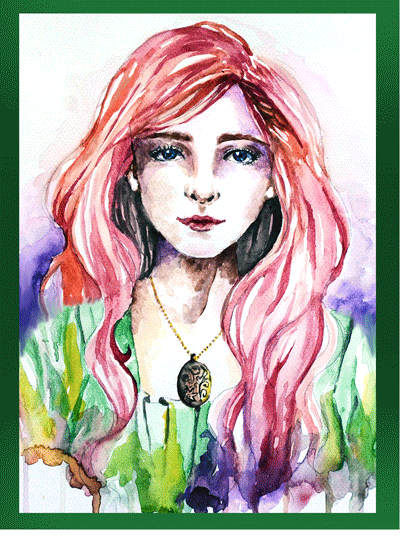 So how do you get your hands on the cards PLUS a signed bookplate? By writing an HONEST review on a retailer site! I'm the first one to admit that writing a review takes time and effort, so I want to be able to reward readers who make that effort on my behalf. The reviews should be at least two sentences, and should be your genuine opinion of the novel, whether it be 1 star or 5 star. How you rate the book has no bearing on whether you'll receive the cards.
How it works:
Read THE BROKEN ONES.
Write an HONEST review on a RETAIL site (Goodreads is awesome and I appreciate all who post there, but it isn't a retail site.
Email me your FULL NAME and MAILING ADDRESS to authordanielleljensen@gmail.com with the subject CHARACTER CARDS. Don't forget to include your list of which five character cards you'd like me to send you. Due to time constraints, I don't respond to the emails, but feel free to follow up if you don't receive your cards in a reasonable length of time.
Wait by your mailbox.
The offer is open internationally, and applies to ALL editions (including foreign editions) of THE BROKEN ONES.