** CLOSED! Thanks so much to everyone who preordered**
Not much longer until  THE BROKEN ONES hits shelves!! I am so excited about this novel, and I hope everyone who followed Tristan and Cécile on their journey through the trilogy will be ready to go back in time to read Marc and Pénélope's story!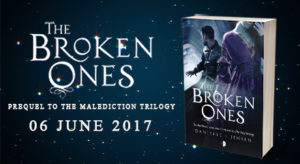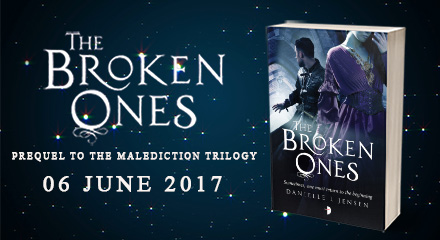 As many of you know, preorders are really important as they demonstrate reader interest in a novel to both the publisher and the retailers. As a thank you to readers who have chosen to preorder THE BROKEN ONES, I'm giving away swag packs (while quantities last). This is something I've done for prior novels, but this time THERE'S MORE!
I've been hard at work with an artist and blogger named Erika, who many of you know as The Nocturnal Fey, to create original portraits of many of my characters. I'm having these portraits printed out on trading cards, and I'll be including a couple of them in each swag pack! Please keep an eye on social media for the reveal of each image, along with teasers from the novel.
If you have preordered THE BROKEN ONES, please email me proof of purchase (photo, email forward, or scanned image) to authordanielleljensen@gmail.com (there is an auto-response – please add my email address to your contacts and check your junk folder if it doesn't show up. Autoresponders often get flagged as spam) and then PLEASE COMPLETE THE FORM. If you do not fill out the form and email me proof of purchase, I won't be able to send you your swag pack 🙁
I'm using a form because I'm giving you a bit of choice in what you receive, and also because people always seem to forget to give me certain pieces of necessary information. Like their mailing address 😉
The preorder campaign is open INTERNATIONALLY. I'll be mailing the swag packs in May & June, but I won't be sending confirmation of shipping.
The preorder campaign will run for as long as supplies last or until June 5, 2017.
Swag Packs Include:
(1) Bookmark
(1) Signed Bookplate
(3) Three Character Trading Cards
(4) A postcard map of Trollus illustrated by Elise Kova

Preorder Links
The Broken Ones (Prequel to The Malediction Trilogy)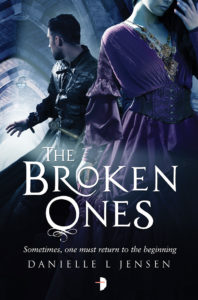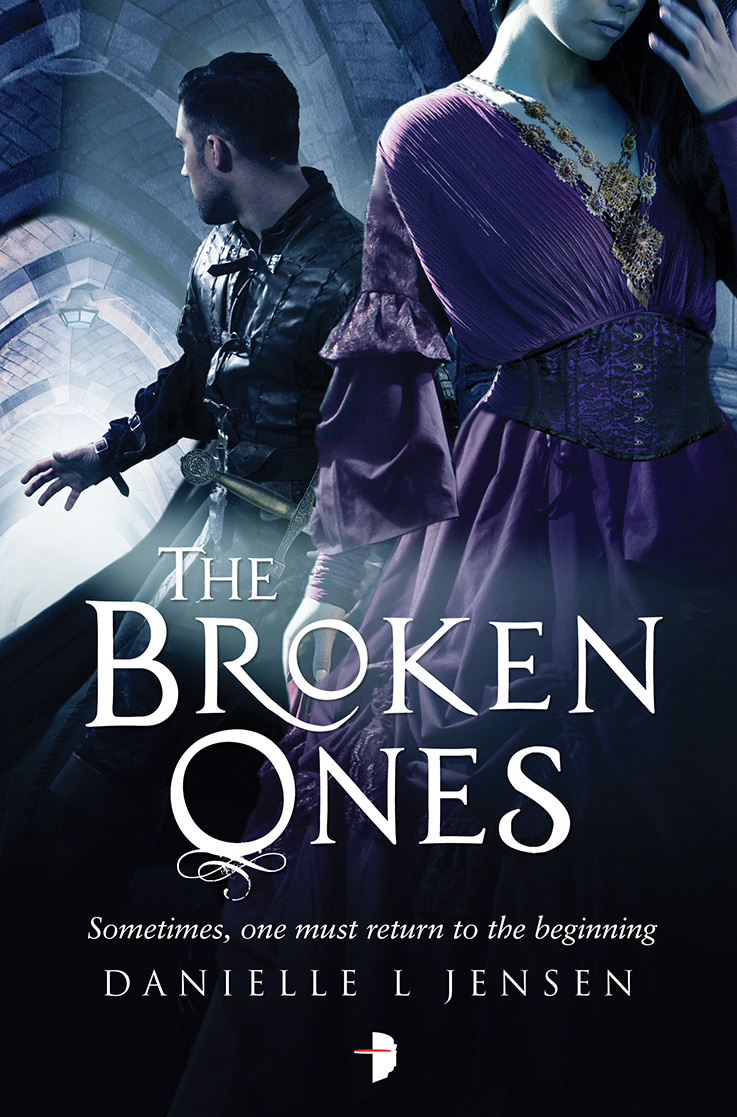 Below Forsaken Mountain, a plot is being hatched to overthrow the tyrant king of Trollus, and Marc is the right-hand man of its leader.  His involvement is information more than one troll would kill to possess, which is why he must keep it a secret from everyone, even the girl he loves.
After accidentally ruining her sister's chance to become queen, Pénélope is given one last opportunity by her father, the Duke d'Angoulême, to make herself useful: she must find proof that the boy she's in love with is conspiring against the crown. If she fails, her life will be forfeit.
Marc and Pénélope must navigate the complex politics of Trollus, where powers on all sides are intent on using them as pawns, forcing them to risk everything for a chance at a life together.
Except being together may turn out to be the greatest risk of all.